More than just a Haircut
It's an experience.
SERVICES
A unique haircutting experience created for men.
Haircuts have always been about more than just the cut. It's about taking the time to stop and get to know someone. It's about creating some space to slow down and relax, to rest and recharge. It's about creating community. And it's about being your best self. So come check us out in our mobile salon, we think you'll like what you find. Our guarantee is that no matter how you come in, you'll always leave looking Dapper.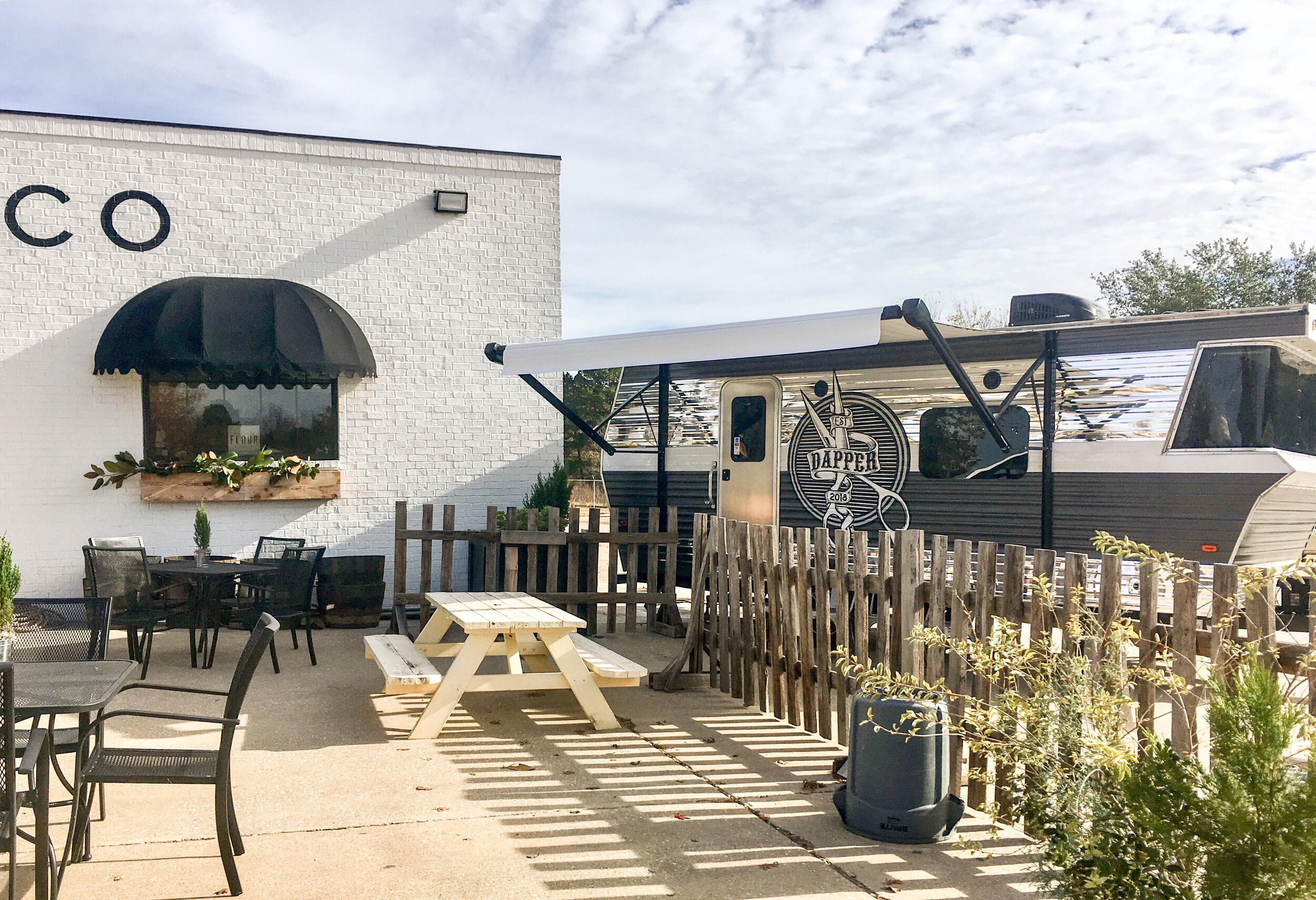 MY PROMISE
When you book with Dapper, we can guarantee you'll get an awesome experience unlike any other. Whether it's the sweet mobile salon, the free drinks, the killer music, or the fun of hanging out with the Dapper crew, we know you'll love hanging out. Even still, you got to leave looking good. Check us out on Instagram to see some of our recent cuts.
SEE MY HANDY WORK
Meet the Owner
MY NAME IS Mandy
I've had my license since 2003 and after a short stint of doing women's hair I realized pretty quickly that men's cuts was what I enjoyed the most and quickly switched to only cutting men's hair. I enjoy continually learning and improving my craft. I took several years off-(besides cutting family and friend's hair) while my husband and I grew our family, we have 3 sweet kiddos this side of Heaven and we are so thankful for them! I look forward to getting to know some of you and get a shot at cutting your hair sometime-(if you are a dude that is! Lol!)
When dreaming up Dapper, I wanted to create a place where men felt chill, comfortable, and catered to. It's appointment only at Dapper so that haircuts aren't rushed and you get the treatment you deserve. All that to say, Dapper is a cool experience I'm proud of and I know you'll love it.